Thursday, June 09, 2011 - 7:50 am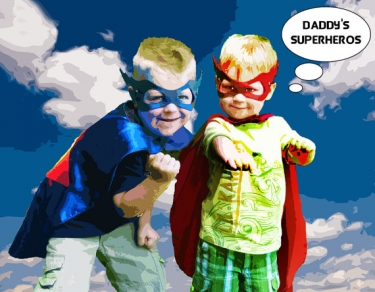 So cleint buys a superhero capes and masks, from me , Then the kids dress up and have a great time. The camera comes out and pictures are takes, Then she decided to have a gift made for a Superhero Day. The result an amazing etsy artist makes this unique special one of a kind gift for Fathers day. Don't you just love it! Great job Studio Jones.
Checkout this and other super unique photo gifts at Studio Jones.