Friday, April 15, 2011 - 8:00 am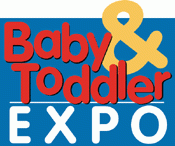 This weekend April 16-17 my Superhero Capes and I will be at the Baby Toddler Expo. The expo is in Oaks Pa the event is Sponsored by Parents Express, and B101. I am so happy that I will be next to one of my Favorite Etsians, 3littlegiggles who makes the most amazing hair bow holders which my daughter loves. I also get to spend the weekend with Mama Little Helper who is a great parenting reference resource.

The event should be wonderful I have attended in the past. My children loved the events like:
Costumed Characters
Diaper Derby
Inflatable Play Park
Petting Zoo
Toddler Easter Egg Roll
I also found a ton of information about new baby and children's product.
I hope you all will come out and stop by. 3 Little Giggles and I will be doing giveaways so make sure and come tell me how super your kids are.
Don't forget to vote for BabyPop for Leading Mom Owned Bussiness on Startupnation.