Sunday, May 01, 2011 - 9:02 am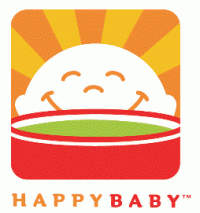 BabyPop superhero capes is joining HappyBaby Food twitter party monday night.
Happy Baby Food an organic baby food company check them out. Awesome for your baby. BabyPop will be giving away a superhero kids cape and superhero mask of your choice at the party. There will also be HappyBaby Food Giveaways and other Mom owned bussienss. Should be a fun time!
Twitter Party Details
HOST: HAPPYBABYFOOD
WHEN: Monday May 2, 2011
TIME: 8 PM to 9 PM EST
WHERE: Twitter or Tweet Grid
HASTAG: #Genhappy
What is a twitter party? It is when a brand sponors an hour on twitter under a hashtag= #(insert brands party name), then brand asks questions to twitter guest. Then when you register, you use the # during the hour of the party, responding to questions besure to always including the party hashtag # in the tweet you could win a giveaway. It is fun because you can ask question direct to brand about the product.
Hashtags "#" make things searchable on twitter
To join on the party and win a giveaway you must go to the Happy Baby Twitter Party blog post and leave a comment.
Hope to see you there! Good Luck