Friday, October 15, 2010 - 11:48 am
Being a Pirate is fun so here are some reasons to raise the Jolly Roger and Pillage the villages.
1. Everybody wants to sail the high sea as a Pirate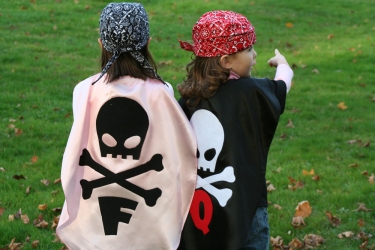 2. Buried treasure
3. You can wear an eye patch and nobody questions it.
4. Bathing is optional while looking for Pirate Booty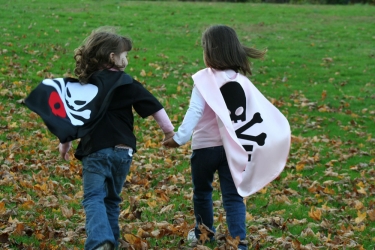 5. Girls don't always want to be princesses sometime they want to be pirates!
6. You can be a superhero everyday but sometimes it is nice to be a villain

7. Because Jack Sparrow is a great Disney character, maybe Johnny Depp with visit you?
8. If you are the Pirate captain you get to order people a around
9. Excuse to buy a parrot
10. A reason to say "argh"
You can find these capes In the BabyPop online store under superhero costumes just choose Pirate as your optional logo only $22.
and you can be a Pirate too!
When is the last time you played pirate?