Monday, September 06, 2010 - 11:37 am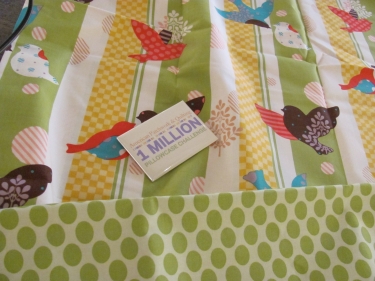 For many hundreds of year women would sit together and sew. This week, I understood a tradition of the past. Sewing Circles. There were 5 of us in attendance Joy, Sabra, Sarah, Tannia, and I . We all said how fun it was to sit and sew together. Granted we all had technology of Singer, Brother and Vikings, but the idea was the same a group of women getting together for a common cause and create good. The cause: One Million Pillowcases Challenge. Joy organized group as an Etsy meetup and The Midwives Gallery/SquidWhale Designs was kind enough to give us a space to work in. The supplies we sponsored by All People Quilt.
We used the rollitup pillowcase technique to make the pillowcases was super easy you can down load them here. It was really great for me, because as someone who has been sewing for 30 years it was great to learn something new. try it out event the most newbie sewer can do it.

We sewed for about 2 hours and made 17 pillows that will be donated to children's hospitals and nursing homes.

Here are the pictures of the event: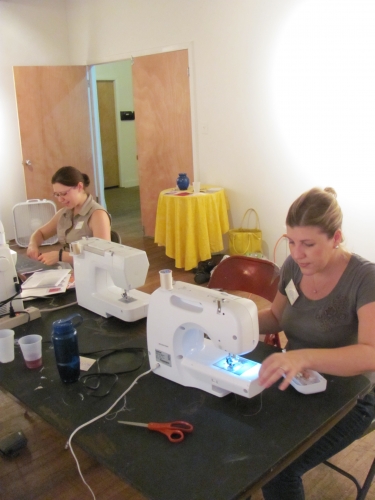 Joy and Tannia sewing a few cases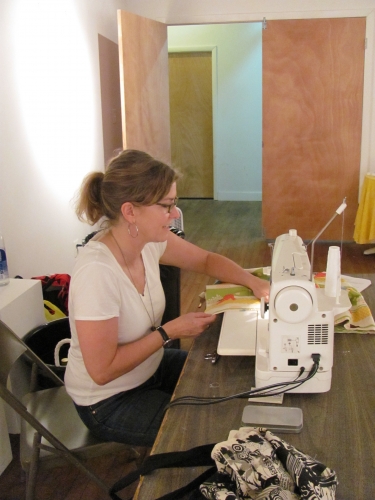 Sabra trying out my machine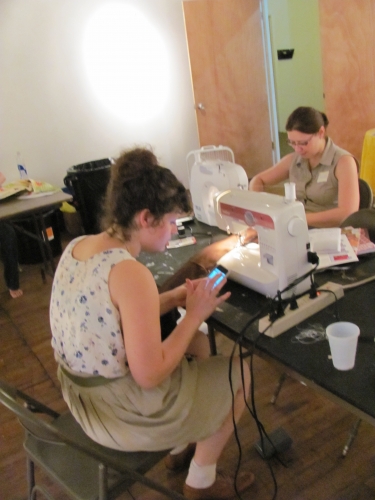 Sarah tweeting about the event #1millioncases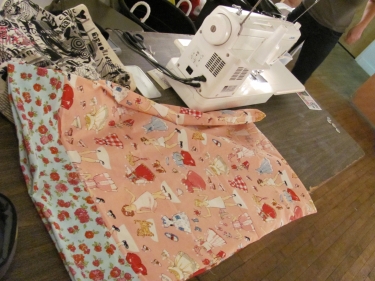 One one the case I made with some fabric that was from my stash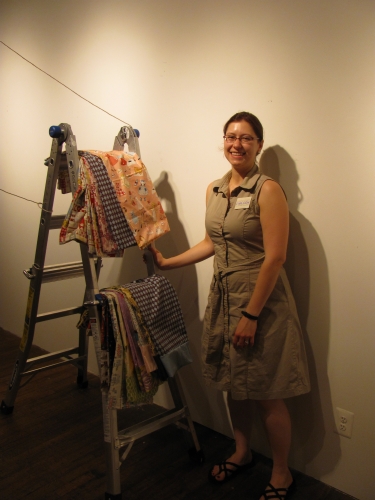 Joy with all the cases we made..wow that was alot for 2 hours she is going home to make more.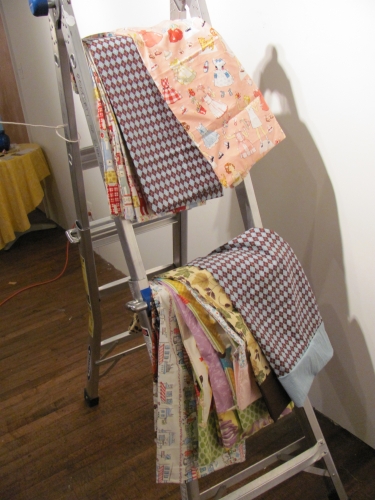 If you wish to join an Etsy meetup click here. or make A pillowcase and send them in they take about 10 minutes to make. Making a pillowcase a great project to teach kids to sew and they can donate them.
What have you done for others lately?
How often do you give your time to someone besides you kids?