Tuesday, March 08, 2011 - 10:01 am
St. Patricks day is right around the corner and here is a little costume for you Irish Superhero. This shamrock cape is available in my etsy store. You can choose al the colors and put what every letter you choose. We also do an adult version of this cape.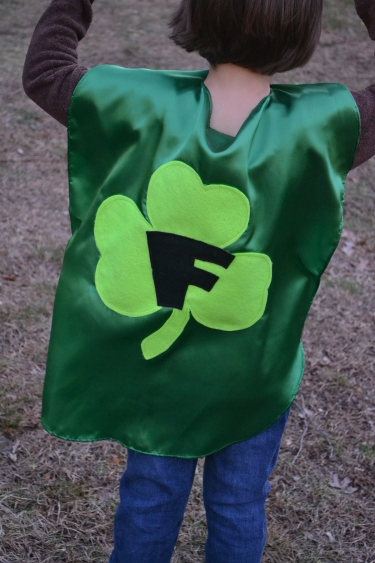 What is your special tradition for St, Patricks Day?