Wednesday, November 02, 2011 - 12:17 pm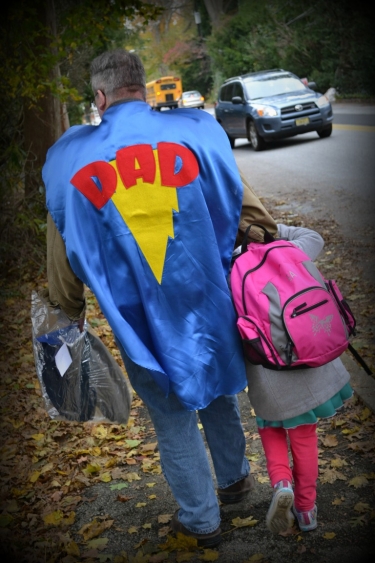 So because I own a superhero company we always have adult Superhero cape ready to go. this Halloween is no different,
My husband asked "Sherry where is my cape I have to wear it to the school Parade. "
and so he did..
We actually wear our capes several times a year.
Halloween
trick or treating for safety
Christmas morning
birthdays when I pick the kids up for school
when ever I need to feel appreciated -(which is more often then you think.. come on I am a Mom)
So if you were think yea, I need one I recommend superhero costumes.. you and your kids will giggle.
Have a lovely Fall!