Monday, October 25, 2010 - 8:12 am
Superheros come in all sizes and ages. I recently has a request to make a adult superhero costume for a customer for an amazing friend of hers.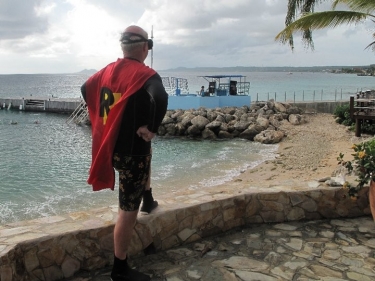 This is what she told me about Rob… The gentleman is my buddy Rob, who I gave the cape to as a gift. Rob is a lot of things, including a retired combat helicopter pilot and a West Point graduate and an avid scuba diver. These were taken down on the island of Bonaire prior to one of his dives. He was thrilled with the cape and we can't hardly get him out of it.
Written by EC Miller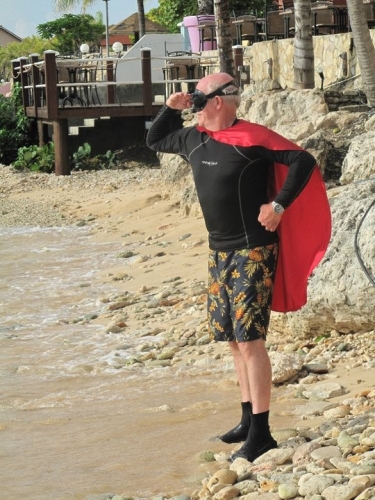 I love these pictures and I love EC story of Rob.
Do you have Superhero in you life to suprise, why are they special?