Sunday, November 14, 2010 - 11:21 pm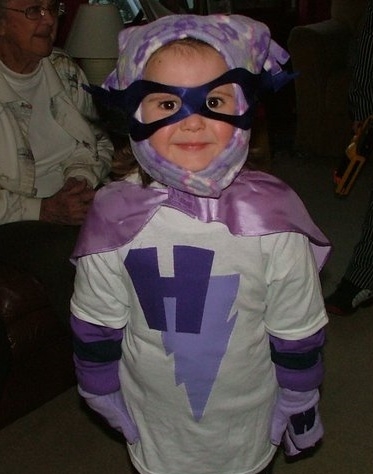 I wanted to introduce you to the Newest BabyPop Superhero! A super Kid in her Super Cape.
"Her name is Hope and she loves super heroes. She saw the super girl costume in a popular magazine and I thought it looked cheap and not her style. I was going to get it then, I saw BabyPop superhero costume feature on Thred Up. I loved your idea and shared it with Hope.
She was thrilled! She sat down at the computer with me and chose every detail for her kids cape. She decided the lighting bolt because it reminded her of fireworks and she ♥'s fireworks. Thus, the creation of "Super Hope" We were so anxious for the package to arrive! I was beyond pleased when we opened it. Hope loved it so much! I knew it was going to be the perfect superhero costume for her, even beyond Halloween. Thank you so much!"
Writen by Hopes Mom! who is super lady herself!
If you would like to see your Kids Featured in their BabyPop Kids Cape. Just email us at Feedback @ babypop. com