Sunday, August 01, 2010 - 11:00 am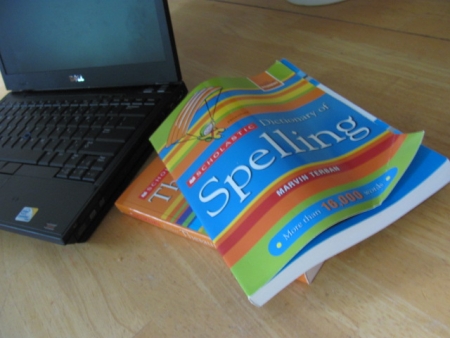 Consider this an adventure in Blog Reading…..
I moved my blog from it's home on blogspot (babypopdesigns) aka blogger where it resided 2 years to my website babypop.com/blog... Since the launch of my own shopping cart last November my blog was the last thing to move. It is a new blog publishing format (no it is not Wordpress) so I am very nervous about having a learn a new publisher.. but change is good and I must embrace change. FYI I am not the most blog tech savvy blogger. I hope to learn alot at Blogher10 this week but that is another post.

My other concern is the lack of spell check so I apologize in advance for any misspellings I try but I am a notorious horrible speller. I am such a bad speller I have to Google words so they are spelled right because many times Microsoft Word spell check is no help.. (BTW I had to Google notorious). Fyi Good Spellers if you don't know how the word starts, how are you going to look it up? Mr. BabyPop he is slightly better at spelling but with worse handwriting, I ask him how something is spelled and he says I don't know…so our kids are screwed. We are both creative, so both side don't function properly. Have I mentioned how much I love my BFF, she just happens to have degree in English (by the way One Crazy Red thanks for proofreading all important papers in my life.)

The thing that amazes me is when people tell me how badly I spell. Hey guess what! I have lived with it for 20+ years I know I CANT SPELL.. but I can come up with a great business model or sew you something amazing.. love me with my flaws and always consider reading my blog posts as an conquest in deciphering code..
So I hope you love my new blog.
PS is it allot, a lot, alot..Microsoft Word always flags that word as misspelled?
Also do people prefer "by the way" written out or is BTW ok?