As Seen on Good Morning America
Give a Cape to a Child in Need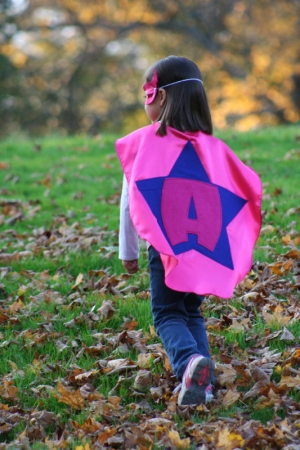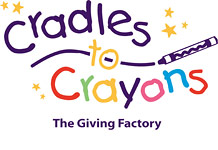 Do your kids love their BabyPop Cape? How about giving a cape to another child in need to let them know they are valuable superheros too! BabyPop.com has teamed up with Cradles to Crayon to provide capes for kids in need.
'??Our mission at Cradles to Crayons is to provide, free-of-charge, low-income and homeless children from birth to 12 years old, the basic essentials they need to be safe, ready to learn, and feel valued. In addition, we set a foundation for lasting change through meaningful volunteer opportunities in our warehouse, the '??Giving Factory'?Ě nearly every day of the week.
We appreciate your support through BabyPop'??s Give a Cape program! Each cape donated will go to a Super Hero in the Philadelphia area. Please visit our website, www.cradlestocrayons.org to learn more about our organization and ways you can get involved.'?Ě
Here how it works: Buy a cape for a child you know and choose to give a cape for a reduced price of $12.00 (Babypop chipping in) a cape for needy child in the Philadelphia area. You will be telling the child he/she is a superhero.
When you give a cape, BabyPop will send a cape to Cradles to Crayons, to distubute the cape saving one backyard at a time.
It'??s easy just choose the give a cape option when you purchase any BabyPop Item.
Don'??t have a kid to buy a cape and just want to give a cape. Choose the Give a Cape in the BabyPop Store!